Collective Worship and Reflection
Collective Worship
At Wakefield Methodist School the daily act of collective worship is viewed as an integral and important part of school life. We meet daily as a school to reflect and pray, to sing and to share stories either from the Bible, like the Parables (stories Jesus told) or stories with morals or values. We have various themes that run through the year and each one builds upon our values for life.
As a school, we believe that Christian Values help to shape and support our children to fulfil their full potential and empower them to make informed choices, flourish socially and prepare them for becoming a confident, respectful and fulfilled member of society.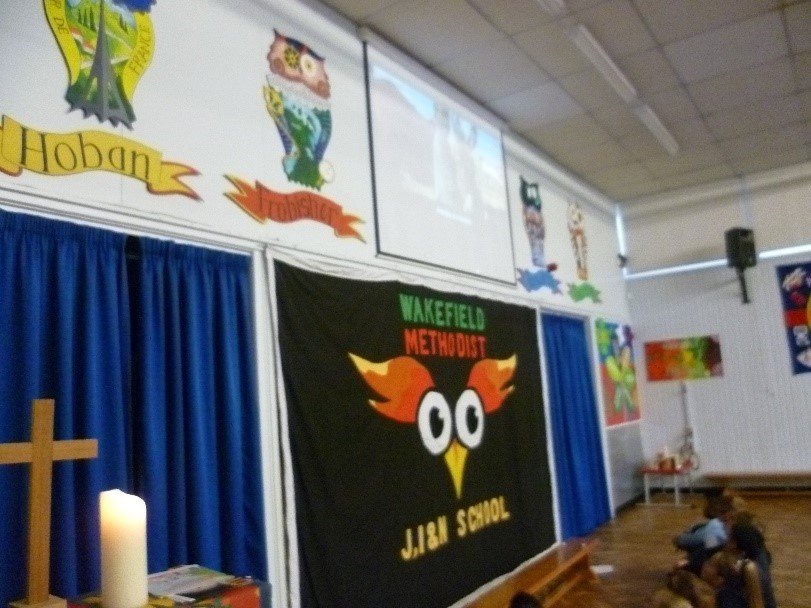 Collective Worship Group
The school has a Collective Worship Group which is made up of 1 elected representative from years 1 – 5 and 3 elected members from Year 6. This group is overseen by our Collective Worship Leader, Mrs Ward and is regularly supported by the Methodist Minister and Chaplain of the school Rev Andrew who takes an active part in Collective Worship Group.
The group works hard to promote Christian values within the school and local community and to foster links between our school, the church and the community. They meet together at least twice every half term to plan and deliver Collective Worship in school.
Collective Worship Group is also taking the lead on our links with All We Can. Each year we are introduced to a new community in a different part of the world with its own story to tell.
Prayer
Prayer is an important part of school life at Wakefield Methodist School. Opportunities for prayer include:
The Prayer Tree- children can write a prayer for our prayer tree when inspired through collective worship or class worship.
Prayer and Reflection areas in each classroom- used in class worship and available to the children for personal use.
Class Prayer - said together in class before lunch and the end of the school day.
Whole School Prayer- said together during collective worship.
A dedicated prayer space- each class has a dedicated day once a week when they can use the space for prayer and reflection.
Outdoor reflective space – children can sit on one of our values benches and listen to the sounds of nature and reflect.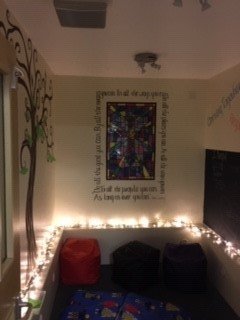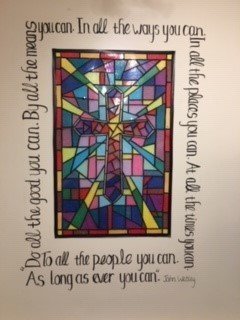 Our School Prayer
This is our school,
May all who work here live happily together
May our school be full of joy
May love dwell among us every day
Love of one another
Love of people everywhere
Love of life itself
And love of God.
And let us remember that as many hands build a house
So everyone can make this school a happy place.
Amen.
School Song
We have our own school song which was devised by Collective Worship Group, Collective Worship Leaders and a musician. The song incorporates the distinctive characteristics of our school vision.